Resources from us: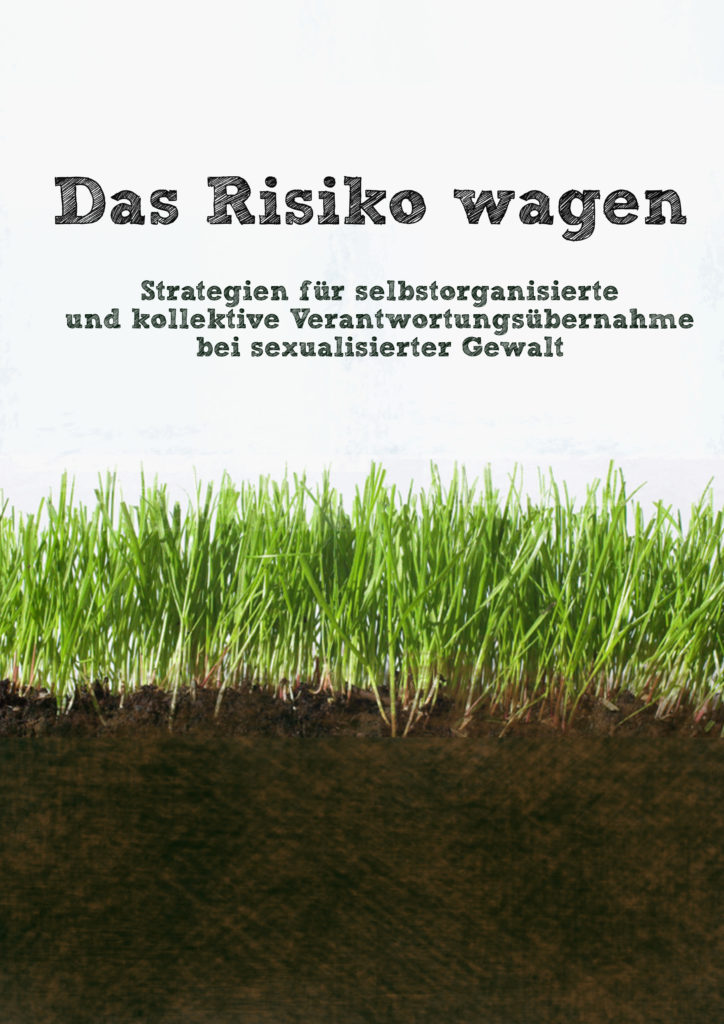 "Das Risiko wagen. Strategien für selbstorganisierte & kollektive Verantwortungsübernahme bei sexualisierter Gewalt" is the German language translation of one of the founding texts of community accountability from Seattle-based group Communities Against Rape and Abuse (CARA). The zine includes an introduction from our collective about potentials and pitfalls in translating community accountability into our Berlin setting.
The "What really makes us safe?" Project
* Project Summary (first 5 minutes of the vid)
A dual language project (English-German) in Berlin about community alternatives to state violence in addressing sexual and intimate partner violence.
** "Toolkit für Aktivist_innen" (Toolkit for Activists) in German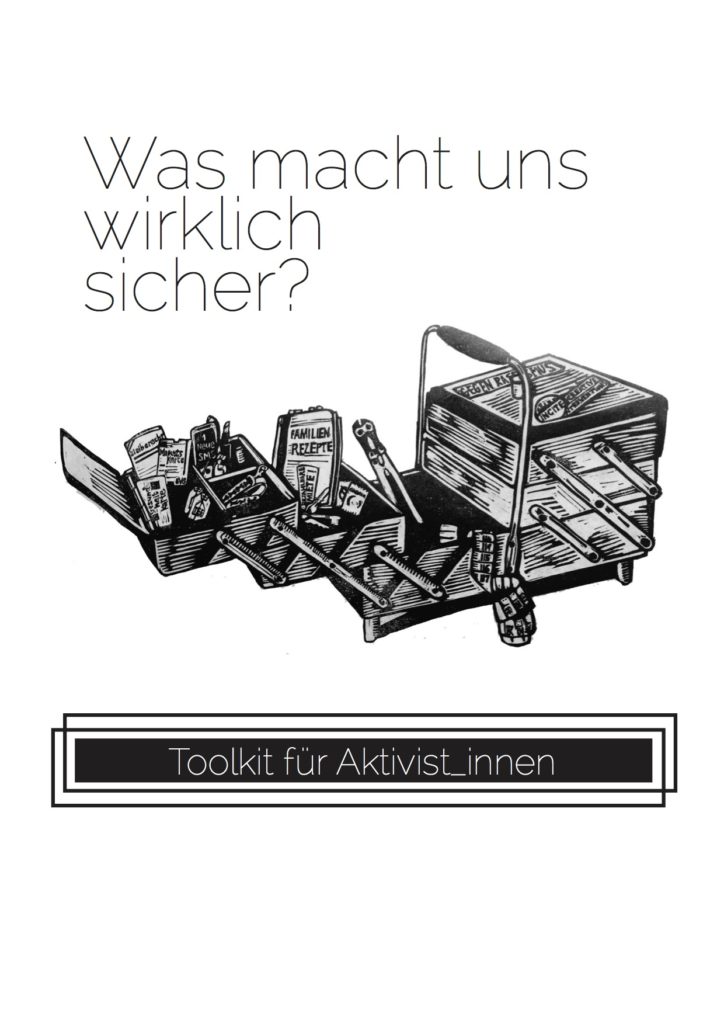 with contributions from many Berlin-based activists and organizations, including: Women in Exile, LesMigraS, Hydra, Kiralina, Kampagne für Opfer rassistischer Polizeigewalt (KOP), MSO Inklusiv!, & KNAS[].
Pass it on to friends, family, and comrades.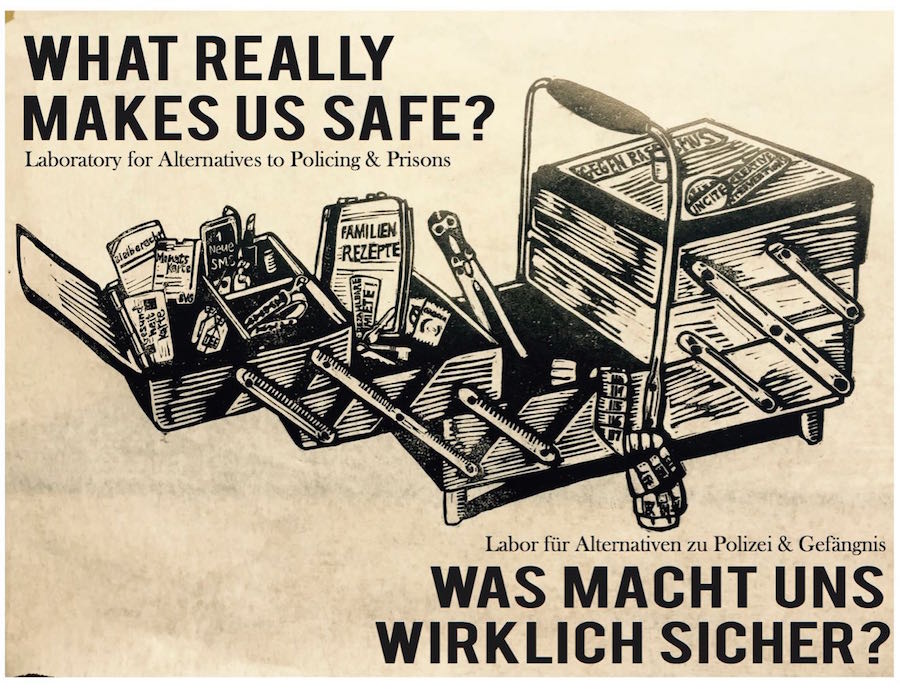 Video of the Lab's Public Dialogue between Mai'a Williams & Melanie Brazzell
"Community Accountability: The Good, the Bad, & the Ugly"

Video of the Roundtable:
***** Seminar "Feminism and the State: Carceral Feminisms and Transformative Alternatives"
mehr Info zum Seminar & Seminarplan (auf Englisch)
Other English Language Resources:
Community Accountability & Transformative Justice Reading List:
INCITE! Community Accountability Fact Sheet
from INCITE! Women of Color Against Violence
*two-page intro to the concept
"The Revolution Starts at Home : Confronting Partner Abuse in Activist Communities"
ed. Ching-In Chen, Jai Dulani, and Leah Lakshmi Piepzna-Samarasinha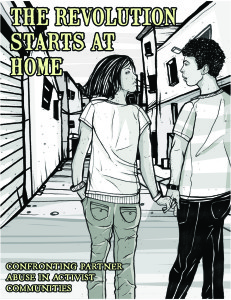 available free online thanks to INCITE! Women of Color Against Violence or as a new, expanded version in print from South End Press
*the name says it all…
check out these articles from the zine :
Transforming communities: community-based responses to partner abuse
p. 58-64 by Vanessa Huang
*a history and overview of the transformative justice movement
Taking risks: implementing grass-roots community accountability strategies
p. 64-79 by a collective of women of color from Communities Against Rape and Abuse (CARA) in Seattle
*CARA's principles and three scenarios of their work
A Stand Up Start Up zine
from Philly Stands Up
*for those thinking about forming a transformative justice group
Close to Home : Developing Innovative, Community-based Responses to Anti-LGBT Violence
from the LGBT Program of the American Friends Service Committee
*focus on hate, state, and intimate violence against queer people
*stories from a survivor who went through a confrontation with a perpetrator (p. 11-16)
& a facilitator of a confrontation (p. 22-16, half of the zine is in printing order, aka backwards)
Community Accountability within the People of Color Progressive Movement
by INCITE! Women of Color Against Violence Ad-Hoc Accountability Working Group Meeting
*detailed plan for accountability within an organization or institution
"Thoughts about Community Support Around Intimate Violence" zine
(German version : "Transformative Hilfe" zine)
*plan for accountability within a group of friends or a scene
"Towards Transformative Justice : A Liberatory Approach to Child Sexual Abuse and other forms of Intimate and Community Violence"
by GenerationFIVE
*plan for community-wide accountability
*focus on child abuse
"Communities Engaged in Resisting Violence"
by Ann Russo and Melissa Spatz from Women and Girls Collective Action Network (Chicago)
There's also a number of academic, research, government, and legal texts about restorative & transformative justice, which I've chosen not to include here in order to keep the focus on grassroots community-based initiatives. For a fuller bibliography, email us.
More Resources:
For readings related to particular components of Community Accountability, like prevention education, consent, working with perpetrators, or survivor support, see below
Survivor Support, Safety, Self-Determination

Supporting a Survivor of Sexual Assault
Learning Good Consent (German translation here)
Consent Education & Prevention
"My Strength" Campaign : redefining masculinity
Beginners guide to responsible sexuality (for men)
Perpetrator Accountability & Transformation

for perpetrators :
for those holding perpetrators accountable :

*******
Thanks to all the groups that have openly published their materials, and hope that it is cool with them for to post their pdf's directly on this site. If not, please let me know.